At Essentially Holy, we believe in sharing our own good fortune as much as possible. Our favorite charity is the Healing Hands Foundation, founded by doTERRA International.
Healing Hands Foundation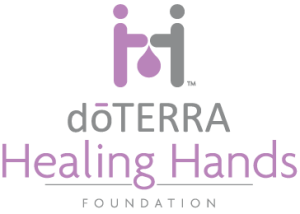 The dōTERRA Healing Hands Foundation™ was created in an effort to accomplish a mission of goodness in the world. It is committed to improving lives through partnering with organizations that offer hope to millions around the world. Healing Hands seeks to bring healing and hope to the world as we work to make lives free of disease and poverty, ultimately empowering impoverished communities everywhere with the tools needed to become self-reliant.
For example, water wells have been dug in Haiti to eliminate the need for individuals to walk long distances each day to collect water. A school is being built in Somaliland. The Foundation has helped build a vocational training school in the Polochic region of Guatemala.
In addition, the Foundation provides micro-credit loans to individuals in developing communities of Africa, Guatemala, and Peru. And it has been able to take part in instruction and the distribution of sustainable feminine hygiene kits in Africa, Guatemala, Haiti, and Jamaica.
Essentially Holy devotes a percentage of our income to this charity. Join us in supporting worthy causes whose mission resonates with you. "Those who give freely from the heart create a flow of never ending love that fills themselves and the world with beauty" (from Spiritual Awakenings).