Welcome to
Essentially Holy
Want to deepen your spiritual practice? You're in the right place.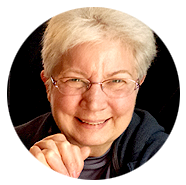 I've made this site a comfortable and attractive place to spend some time, and I'm very excited to share it with you. Please relax and stay a while. Visit my
blog pages
, check out the
information on essential oils
, learn a bit about
hypnosis and hypnotherapy
,
read about my programs
.
I take a holistic, natural approach to health and well-being. Both aromatherapy and hypnotherapy work at the level of the subconscious to bring healing and hope to troubled areas of the body, mind, emotions, and spirit. They bring harmony and balance to all aspects of our lives.
So — I hope you relax and enjoy yourself for a few moments – or more. I'd love to hear from you. Click on the contact button and send me a question, comment, or just make the connection. I look forward to getting to know you.
Peace and blessings,
Carolyn
I'd love to hear about your story.
Please get in touch with me with the email below and provide as many details as you can.
Every creature is a word of God.